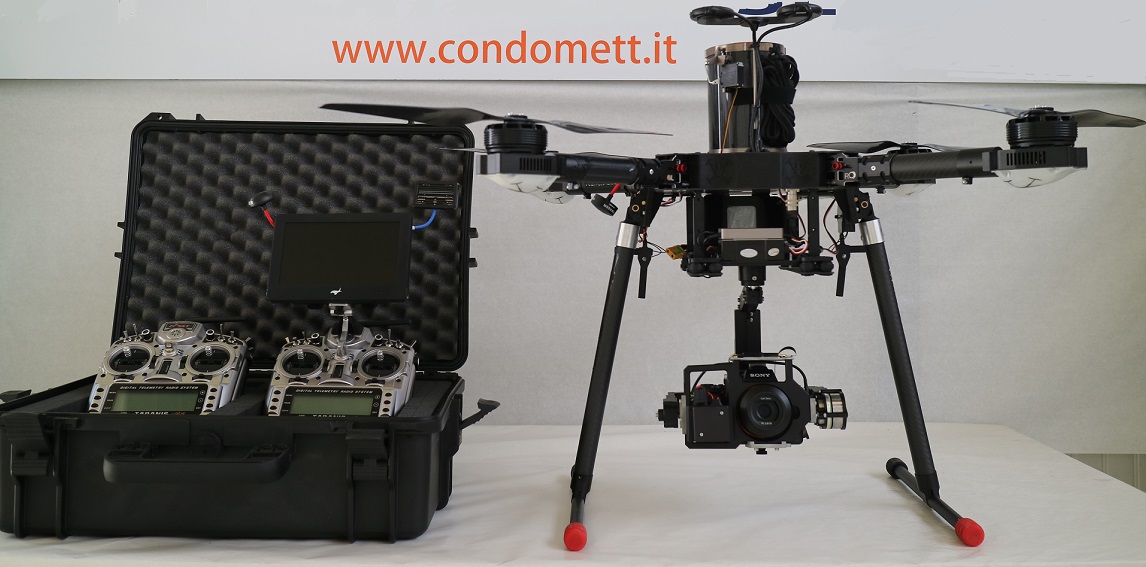 The main target at Condomett is the customer satisfaction.
In order to be at the forefront, Condomett has recently introduced among its activities an efficient service of visual inspections at altitude, performed with drones.
Condomett exclusively makes use of professional drones, produced in Italy and certified by ENAC, the Italian National Civic Aviation Authority.
All our technicians are qualified by ENAC as APR pilots able to operate in critical conditions.
We offer the following services:
Visual inspections at altitude (chimneys, smokestacks, tank roofs, piping, etc.)
Inspections of critical structures (bridges, pipelines, overpasses, dams, etc)
Inspections of wind turbines and photovoltaic plants
Photogrammetry and production of highly complex 3D models
Thermographic measurements
Flexibility, prompt intervention, elimination of any risky situation, completeness in results and, not least, advantageous service are the reasons to opt for an aerial inspection or survey instead of an equivalent land-based one.